Toby From 'This Is Us' Basically Confirmed Our Thoughts On His Future With Kate
If you haven't watched the winter premiere of "This Is Us" on Tuesday, then TURN BACK NOW.
This is your official spoiler alert.
"This Is Us" is well-known for plot twists and cliff hangers. While you're busy sobbing through an episode, BAM, HAVE SOME MORE EMOTIONAL TURMOIL.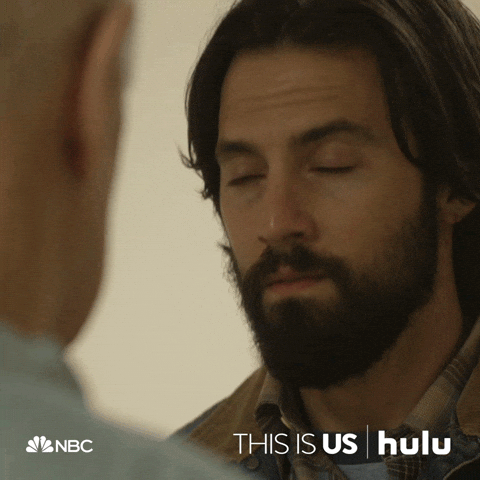 "This Is Us" left us with one huge question during their fall finale: IS TOBY DEAD OR NAH?
In the episode, if you need the painful reminder, Toby collapsed after he had a heart attack during the Pearson's family Christmas. Many fans wondered if he would survive.
Thankfully, the show revealed the character's fate last night in the first five minutes — kindly saving us from the torture that is the unknown.
But of course, the show first played with our heartstrings with camera misdirects.
Finally, it let up when it showed Toby, played by Chris Sullivan, is alive.
Me when I found out Toby is alive: #ThisIsUs pic.twitter.com/1laYyg2NTX

— Elite Daily (@EliteDaily) January 11, 2017
Creator Dan Fogleman told EW,
[Chris Sullivan] seems very happy to be alive. He also seems to be taking great pleasure in teasing everybody about what happened to him.
Sullivan, who had to keep the secret of his character's life for five long weeks, told ET,
It was really nice. It was really love to see people worried about him. We're endearing Toby to people, so that's a good place to be.
Toby's close call with DEATH HIMSELF may have changed his outlook on life, namely his love life.
After nearly kicking the bucket, Toby admitted he's ready to marry Kate (Chrissy Metz).
TOBY CONFESSED HIS LOVE FOR KATE THAT WAS SO BEAUTIFUL I AM NOT OK #ThisIsUs pic.twitter.com/V5xU7iU8ea

— Elite Daily (@EliteDaily) January 11, 2017
Metz spoke of the love confession on the "This Is Us" after show. She said,
She's like, 'You know what? I'm not going to let him go. I can't let him go'… The ego is removed, and it's just like, 'How do we start our lives together in the best way we can?' It's so romantic.
"I'd marry the hell out of you, Kate Pearson"#ThisIsUs pic.twitter.com/ac11t4XVWW

— Elite Daily (@EliteDaily) January 11, 2017
CONSIDER THIS AN UNOFFICIAL PROPOSAL, PEOPLE.
When asked if we could be seeing a wedding sooner rather than later, Sullivan admits,
I wouldn't be surprised!
Me the entire time I watch every single episode of #ThisIsUs pic.twitter.com/Klxqme8ZfG

— Elite Daily (@EliteDaily) January 11, 2017
"This Is Us" airs on Tuesdays at 9 pm on NBC.
Subscribe to Elite Daily's official newsletter, The Edge, for more stories you don't want to miss.